20 Jul

6 Killer Social Media Marketing Tips For Personal Brands

Marketing advice is most commonly given to those aiming to promote their business' brand online when it comes to social media. However, what if the brand you want to build on social media is your own?

Personal branding cannot only benefit you within the community you are building, but it can also benefit your business by allowing potential customers to develop a level of trust with you that will entice them to work with your business.

Here are a few actionable social media marketing tips for personal brands. What is your number 1 social media marketing tip? Leave it in the comments at the end of the article.
1.Be Yourself
The most cliche and albeit the hardest social media marketing tip for personal brands is to be yourself.
Many people have adopted the mindset of doing whatever it takes to sell on social media, even if that means losing authenticity in the process. The truth of the matter is that people like people – real people.
Tell people your story and share pieces of yourself with them. This gives your audience a more intimate look into the person behind the business so they can connect with your brand and be willing to support you that much more.
One of the best ways to showcase your authentic and real self is to get on camera. Either through live-streaming or starting a Youtube channel.

Pro Tip: Youtube is the #2 search engine in the world and if you want to win, you have to learn Youtube SEO. Tubebuddy is the #1 Tool Youtubers use to help them with SEO.

Pro Tip#2: Youtubers obsess over their analytics and learning how to read their Youtube analytics.
2. Determine What Makes You Unique
Anybody can get on social media and claim to be an authority in a specific industry or call themselves an influencer, and there are tons of people out there who do. But what makes you unique? What is your claim to fame? Take time to stop and consider the following:
What is one topic that people come to you for advice on?
What are your hobbies and passions?
What topics do you find yourself gravitating towards or having strong opinions about?
Thinking about these things will help you narrow down and find your niche to set yourself apart from other personal brands online.
Look at what is the typical style of content for your industry or niche?
What is the style of content you consume?
Can you smash these two styles of content together to make something completely unique?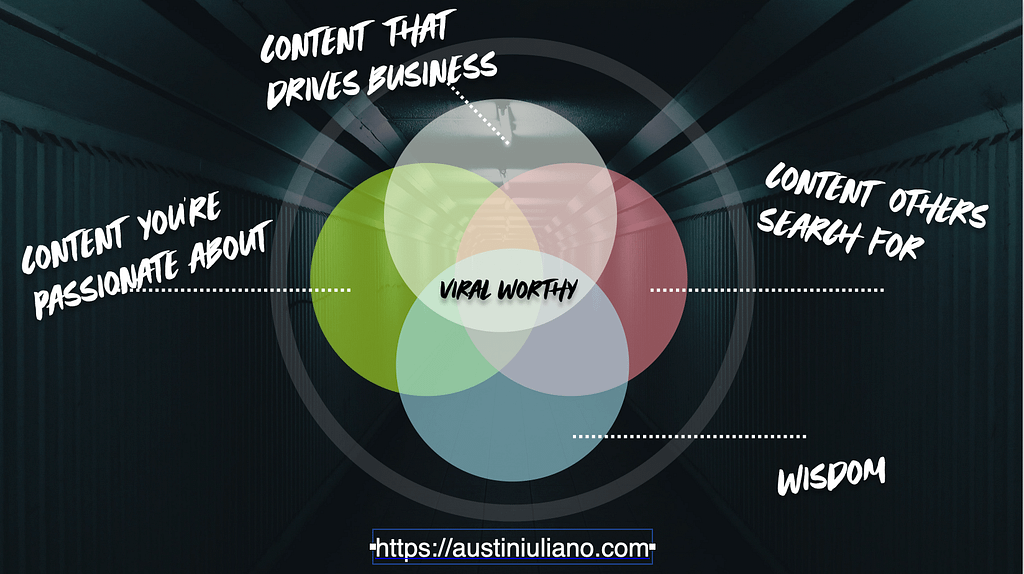 3. Social Media Marketing Tips For Maintaining Consistency
Remaining consistent online is arguably one of the most challenging yet most vital parts of building your personal brand on social media. Consistency will help people find you more easily across various platforms and help your customers become more familiar with you and how you engage with them.
First, you want to ensure that you are consistent in your branding across platforms. Make sure your brand colors, profile pictures, social media handles, and messaging are all consistent across every platform you are on.
Once that is set, you want to make sure that you post consistently. If you plan to post three times a week on Facebook and Instagram, do that. You never want to start off consistent, fall off all of a sudden, then pop back up. No audience appreciates inconsistency and will quickly find someone else to engage with.
Lastly, be consistent in how you engage with other brands and your followers online. Never ignore your followers, but make sure that what you say in your posts matches with how you are talking and engaging with people in the comments.
Social media marketing pro tip: To be more consistent with your social media, look at hiring others to help you. Leverage automation tools like Zapier and otter.ai, to remove tasks from your daily list.
4. Build Relationships With Other Personal Brands
Networking is not just a skill that works for offline marketing. Building relationships with other brands online will allow you the opportunity to cross-promote your brands and gain exposure to a different audience that otherwise may have never had the honor of learning about you.
If you know of an individual with a brand in a similar niche or one that coincides with your industry, don't be afraid to reach out and talk with them. Get to know them and their brand so you can better serve them when a partnership does emerge. It is also important to mention that this can be done with personal brands with both more and fewer followers than you. Remember, you want to prioritize quality over quantity.
Using the law of reciprocity is how I built my own personal brand. In a recent keynote speech for Toastmasters International, I shared how I built relationships with people through social media.

Go onto LinkedIn, connect with people, and give to them without asking anything in return, here are some ideas:
Hire them to do a service you need
If they have a podcast, bring them a sponsorship or a high influence guest
Get them featured on a podcast, radio, TV, blog, or news outlet
Feature them in your own blog
If they are a speaker get them a good speaking opportunity
5. Take Your Audience Along The Journey
Last but definitely not least, take your followers along the ride with you. There is nothing better than following a brand for an extended period of time and being able to watch their growth and progress, knowing where they started and that they've been with you every step of the way.
Allow your followers to see your successes, failures, and lessons. Did something funny or quirky happen to you? Tell them about it! Take your customers along the journey of building your brand and rejoice with them when your vision comes to life. They will appreciate you for it.
6. Social Media Marketing Tips: Start Local
When I first started building my brand, I hosted workshops using Eventbrite. Every month I would host a social media marketing workshop with the goal of getting 25 people into the event.
It turned out that public speaking is one of the most effective lead generation activities you can do. It gives you an opportunity to showcase your expertise and give a ton of value to your audience. Making the decision to work with you a no-brainer.
Additionally, as you start to build a reputation for yourself you can start to climb in the ranks of Google. It is much easier to dominate a local keyword like social media consultant Los Angeles than it is to dominate a national keyword.
In Conclusion
Social media is an excellent tool to use when building your personal brand online, and it's not as complicated as you may think.
As long as you create consistent content that keeps your followers engaged, you will find yourself cultivating a genuine brand with engaged followers who are excitedly interacting with and rooting for you as you go. Be sure to keep the social media marketing tips above in mind to get started and stay on the right track.