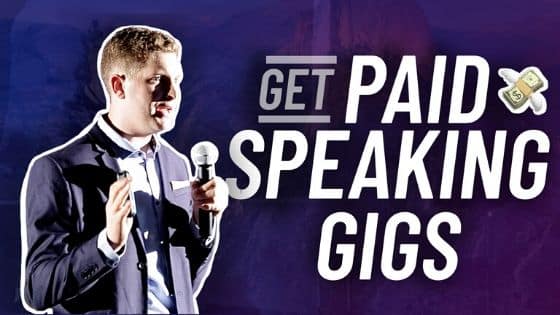 07 Jun

How I Got $12,500 For my First Paid Public Speaking Gig
How To Get Your First Paid Speaking Gig
This story happened about a year ago but I've used this same method a number of times since then.
At the time I've been apart of Toastmasters for around a year, in this time frame I've become very comfortable not only speaking on stage and preparing speeches but also working under pressure.
I was comfortable throwing together a 5-7 minute speech in a couple of days notice and I dominate at tabletopic, a section in toastmasters where someone asks you a question and you have to speak for 1-2 minutes with no prep.
One day I open my email and there is a conference for marketing officers up in San Francisco. Being in social media as a consultant, this is a perfect type of conference for me to go to. I'll learn the latest info and I can potentially get a client. This email happened to be asking me to attend as a guest and purchase a pass.
I reach out to the person who was in charge of the conference. Let's call her Rose and sent her an email.
My email said,
Hey, my name is Austin Iuliano, I'm a viral content creator and award-winning public speaker. I'd love to speak at this conference if there is an opening. Attached is my media kit with a couple of samples of speeches I could give but I'm open to other speeches if something else would better fit your conference.
-Austin
I get an email back that said:
"Unfortunately we are full-on speakers but we would love to have you come to the event, I've taken the liberty of putting you on the list for a free ticket."
-Rose, Event Coordinator
I drive up to the event, check-in and the first thing I do is I seek out Rose. I understand the value of attending conferences is in building your network. When it comes to networking focus on depth over width, deep relationships with key individuals over building a massive audience.
Meeting up with Rose, I thanked her for giving me the ticket. I also started to build a relationship with the event coordinator as I want to speak next year at the conference.
As the first day of the two-day conference is winding down, I see Rose again and casually ask how the event is going for her. She said that this day was going fine but the next day was going to be a challenge because they just had a speaker drop last minute.
This was a little lightbulb moment for me.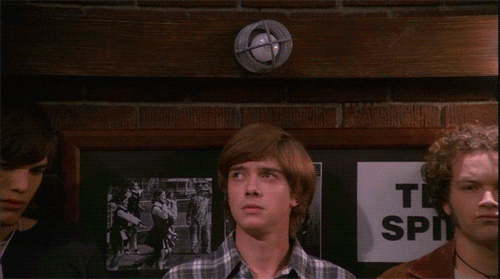 I've been training this past year for just this moment. I seized that opportunity and said to her, "you know I'm an award-winning speaker and I can jump on stage last moment and give a talk."
She was a bit skeptical, as it was last minute and what would I talk about.
I showed a mini workshop that I have on how to integrate social media into your B2B sales process. I believe I shared how to use Twitter Videos to Build Your Brand and cut through the noise.
I said a can cut this down into a quick 15-minute workshop with a Q+A afterward. This will be a good first talk as it will warm people up and be interactive.
She agreed and I calmly walked away. After I turned the corner I freaked out, called my girlfriend, and told her what happened.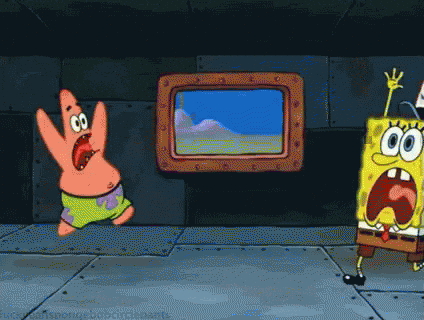 I then proceeded to spend the next 8 hours cutting down my presentation, practicing, and trying to not psyche myself out.
The next day came and I nailed the workshop there was roughly 30+ chief marketing officers from fortune 100 companies in the room and little ol me. I wanted to impress these potential clients and I knew I needed to really pull out all the stops
What I did was after the workshop I said, "I want to challenge myself and all of you, tell me your marketing challenge and I'll build you a marketing strategy right here up on stage."
You could instantly feel everyone perk up. This was new and different. Most of these CMO's knew a ton more about marketing then I did and worked with massive budgets. I threw down the gauntlet and there was a mixture of excitement and curiosity mixed into their eyes.
These CMO's decided to challenge me and started throwing in-depth and complex challenges at me. One lady in particular was picking my brain again and again.
After the speech, I said if you are interested in working with me, come speak to me after the talk.
She came up to me afterward and low and behold wanted to hire me to come into her office and do corporate training, a type of paid speaking gig.
Hopefully, This story illuminated what you can do to get your first paid public speaking gig
Want to get your first paid public speaking gig
Here are the 10 steps to land your first paid public speaking gig.
1. Be prepared for luck to strike luck = opportunity meets preparation. I was prepared with Toastmasters
2. I had my value prop figured out, A viral content creator and award-winning speaker.
3. I had sample talks and a media kit
5. I stepped up when someone else was in trouble
6. I pitched!
7. I didn't worry about making money on the front end and knew I'd make money on the back end.
8. I focused on delivering value by doing something different and unique
9. I sold on stage
10. I was open and available for the sale.