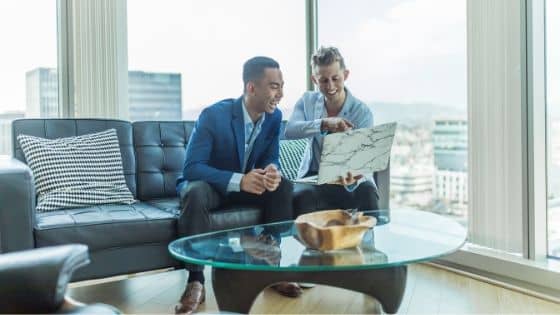 31 May

Social Media Consulting Made Simple: Everything You Need To Know

Social Media Consulting is an ever-growing and expanding field that is rapidly changing and evolving. Back when I started as a social media consultant in 2003, the only social media we had to worry about was Facebook, Twitter, Linkedin, and Youtube.

Today, the number of platforms that are present has easily doubled. Not to mention all the other aspects of digital marketing that we must be aware of like search engine optimization, search engine marketing, and marketing funnels.

In this article I'm going to break down everything you need to know for social media consulting:
What is Social Media Consulting
Social media consulting is the analysis, strategy, and execution of a brand's social media marketing efforts. This includes the content production, promotion of content, how the content drives key performance indicators, marketing funnel optimization more. Social media consulting is based on industry best practices, the newest trends, and the consultant's expertise in each platform.
A Social Media Consultant can be a specialist in a single social media platform such as being an Instagram expert or can have a broader spectrum of knowledge. Social Media Consulting is a broad term that describes many activities and various skillsets, which can make hiring the right social media consultant difficult at times.
What is a Social Media Consultant Actually Do?
I can't speak for every social media consultant but I can give you some guidelines to look for based on my own business. I've already written a whole in-depth answer of what does a social media consultant actually do?
As a social media consultant, what I do is start off by doing a full social media audit. Taking a look at what my clients are doing well, where there is an opportunity for growth, what changes do we need to make to drive growth.
Next, we (the client and myself) will put a strategy together. This strategy includes:
What content needs to be created
How we will promote said content
What systems need to be put into place or optimized
What metrics do we need to track
Depending on the size of the business, budget, and resources available, the client can either take that strategy and go execute it or outsource the execution to an agency/freelancer. There is usually ongoing support on a weekly and monthly basis that looks at the results being generated and helps guide the growth of the business and brand.
Typical results can be increasing brand awareness (followers, views, subs, etc), or generating more leads for a product/service.
Pro Note: Social Media Marketing is most effective at generating awareness and leads. While sales can and will happen, the business must have a proven track record of achieving sales via social media before you can focus on that goal. This is due to a number of factors.
Social Media Consulting Services & Packages:
As I said earlier, every social media consultant has different expertise, focus, experience, and knowledge base. As such every social media consulting service and packages are going to be a bit different. For example, an Instagram expert is going to give you a much more nuanced approach to your Instagram marketing strategy. This can be both a blessing and a curse, depending on your brand.
If you are a sole proprietor, having all your energy and attention on Instagram may not be the most effective use of your energy. You may need a strategy that focuses on driving leads without sucking up all your time.
On the other hand, if you are a brand that has the resources to dedicate someone or a small team full time to a single platform, then you will want a specialist who can take your account to the next level.
This, of course, is going to cost more but there is that adage
"You get what you pay for."
With all that said let's break down some guidelines for social media consulting services:
Social Media Audit & Strategy
A social media consultant always should be offering some form of audit and strategy. Taking a look at what is working, what needs to be improved and building a pathway to achieve the next level of success is the bread and butter of what a consultant does.
Depending on the size and scope of your business and brand, this can be done in as little as 30 minutes or can take a couple of days.
Pro Tip: A good social media consultant is worth their weight in gold and will want to take a look at your metrics, insights, and full marketing funnel before hopping on a call
Some consultants will give away a "free social media audit & strategy" to get you in the door. 8 out of 10 times this is a mechanism to have a sales call and sell you on their other services. This may not be the best strategy for you but it is 100% going to be the best strategy for their business and expertise.
Other social media consultants such as myself charge for this service. The benefit though is that the strategy won't be geared towards "my expertise" but what is going to be best for your business strengths. Sometimes this means I'll recommend clients to go work with a specialist that will help them achieve more success.
Social Media Content Creation & Posting
Some but not all social media consultants will take over content creation and posting. Usually, these are people and agencies that come from another field and add social media consulting into their list of services. Graphic designers, videographers, photographers, copywriters, etc.
This could be the right fit for you if their skill sets match up to your social media marketing strategy. Hiring a videographer/editor to help you create Youtube content or a graphic designer to help you design infographics for Pinterest marketing.
Typically the prices in this department fluctuate greatly. You can have content created on your behalf for as little as $5 off Fiverr.com or spend thousands creating video content.
Social Media Advertising
Many social media consultants create paid advertising strategies. This is for two major reasons, the first being paid advertising works extremely well for growing client's businesses and brands. The second is that running ads is a great business model or repeatable income. Typically the cost to set up and run ads is either a fixed fee of $1000-$2000 or 15-20% of ad spend for larger clients.
I do recommend if you are a business owner looking to learn Facebook advertising, check Skillshare. For $10 a month you can learn just about everything you need to know. My Facebook advertising course has over 1000 students and is well-reviewed.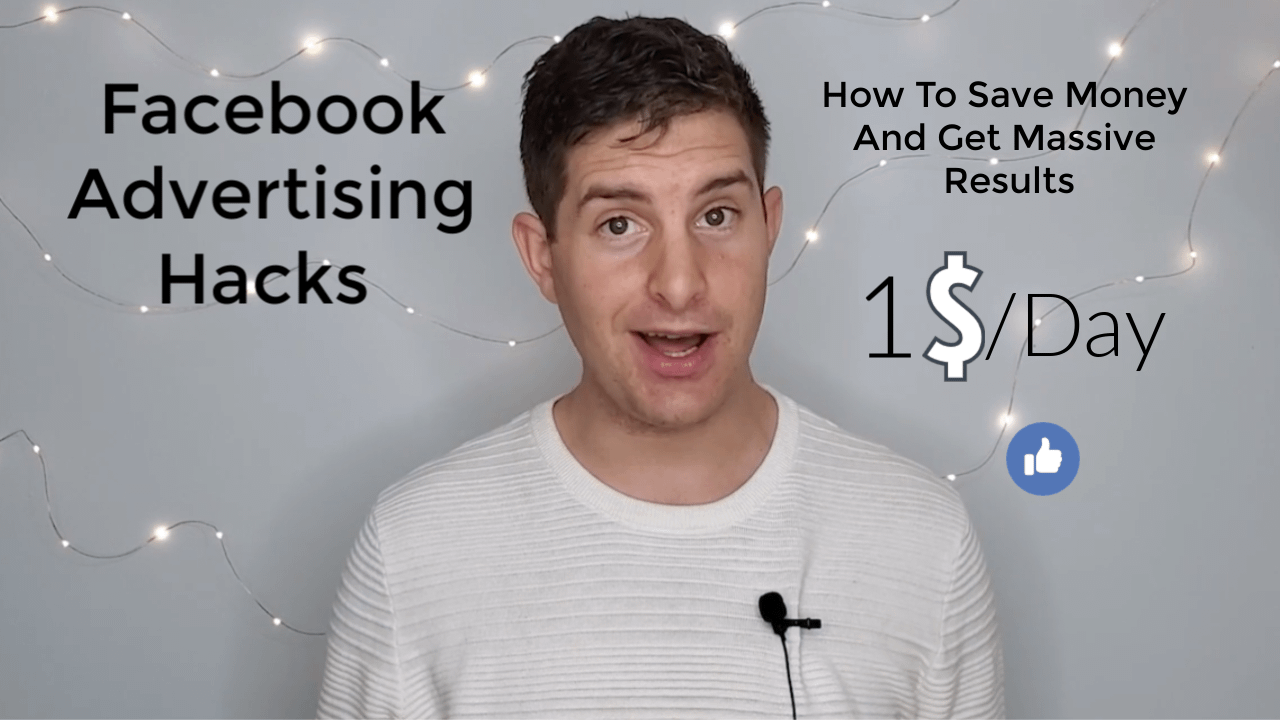 How Much is it to Hire a Social Media Consultant
The cost to hire a social media consultant varies wildly. I'm going to give you some rough guidelines and variables that affect the cost of hiring a social media consultant. Always remember the adage "You get what you pay for."
The average cost to hire a social media consultant is a monthly retainer of $1500-$5000+.
On the low end of $1500 what you can expect is two things:
$1500 for social media management done for you from people in another country. Typically they work out of the Philipines, Shri Lanka, or India.
Social Media "Strategy" from someone just breaking into the field and doesn't have a lot of experience. If they do have experience $1500 would be for a "stock" strategy. Something where they may switch out a few details but the majority of it is the same.
This isn't to knock a $1500 budget, sometimes a stock strategy or basic social media management is enough to make a client happy. They just want to feel like they are making progress.
For $5000+ what you can expect is:
Social media management of 1 or multiple platforms creating original high-quality content. This may mean video (which can increase your cost much more than $5000) graphic design, blog articles, or management of social media ads. For example, an average retainer for a Facebook ads expert in the e-commerce sector is $5000/mo for a business doing $50k a month in revenue. They set up and manage all the ads, nothing more.
Social media strategy from an expert in the field. This is someone who has a lot of experience in one or more social media platforms. Has the ability to look at your business unique strengths, weaknesses, and opportunities then create an easy to implement plan for you and your team.
Social Media Consulting on an ongoing basis. Typically social media consultants such as myself work on an ongoing basis. After a strategy is created we have consistent calls, accountability, and guidance every week to generate continued growth. All successful entrepreneurs quickly realize that they can do it all but it's better to allow experts to guide various aspects of the business.
What to Expect When Working with a Social Media Consultant
I can only speak about what you can expect when working with me. My process starts at first contact, typically I have you fill out a quick intake to give me the needed information to look at your account. As I like to be prepared before we talk so I can be the most value. Want to grow your brand and social media presence, fill out my intake form to see if we are a good fit: https://dscience.typeform.com/to/OnS1yR
After the intake form is filled out I review your social media accounts and do a quick audit. I'm looking at
How well your content is performing based on my expert knowledge of benchmarks and averages per industry
How clear is your messaging
How large is your organization I.E how many people will be working on the implementation
What hang up's are you having
What benchmarks are you looking to achieve (are they realistic)
How much revenue are you currently making, and what is your goal?
What type of support do you need? 1 off strategy call & document, ongoing support, weekly management
From there I'll hop on the phone with you and discuss options. I'll answer all your questions and we can decide if it's a good fit. I'm also interviewing you as you are interviewing me.
After contracts are signed and payment is made we get to work!
How to Hire the Right Social Media Consultant
There are a few things that determine how to hire the right social media consultant and they may not be the things you are thinking of. When you are hiring a social media consultant do a little audit. Check out to see how they are managing their own social media accounts.
Do they have a following on their own accounts?
Are they posting regularly on one or more accounts?
Have they built a community or are they responding to their own comments and engaging users?
What type of content are they creating for themselves? photos, videos, blog posts, etc?
Do a Google search and see what comes up. My google search
Are they an expert in a single social media platform, such as an Instagram expert or do they understand all of social media marketing
When you talk to them, ask them about past work and experience (But understand past success doesn't predicate future success as nothing in life is guaranteed)
Do they make promises or guarantees?
How do they sell, Hard selling or soft selling? Hard selling is high pressure to make a decision right now. Soft selling is giving you all the information to make a smart choice.
How to Get Started
If you are looking to grow your business, brand and social media presence and you feel I'm the right fit. The first step is reaching out and getting in touch. Click right here and fill out my intake form.
Let's discuss your options and see if we will work well together.
I look forward to talking to you 🙂
-Austin Iuliano