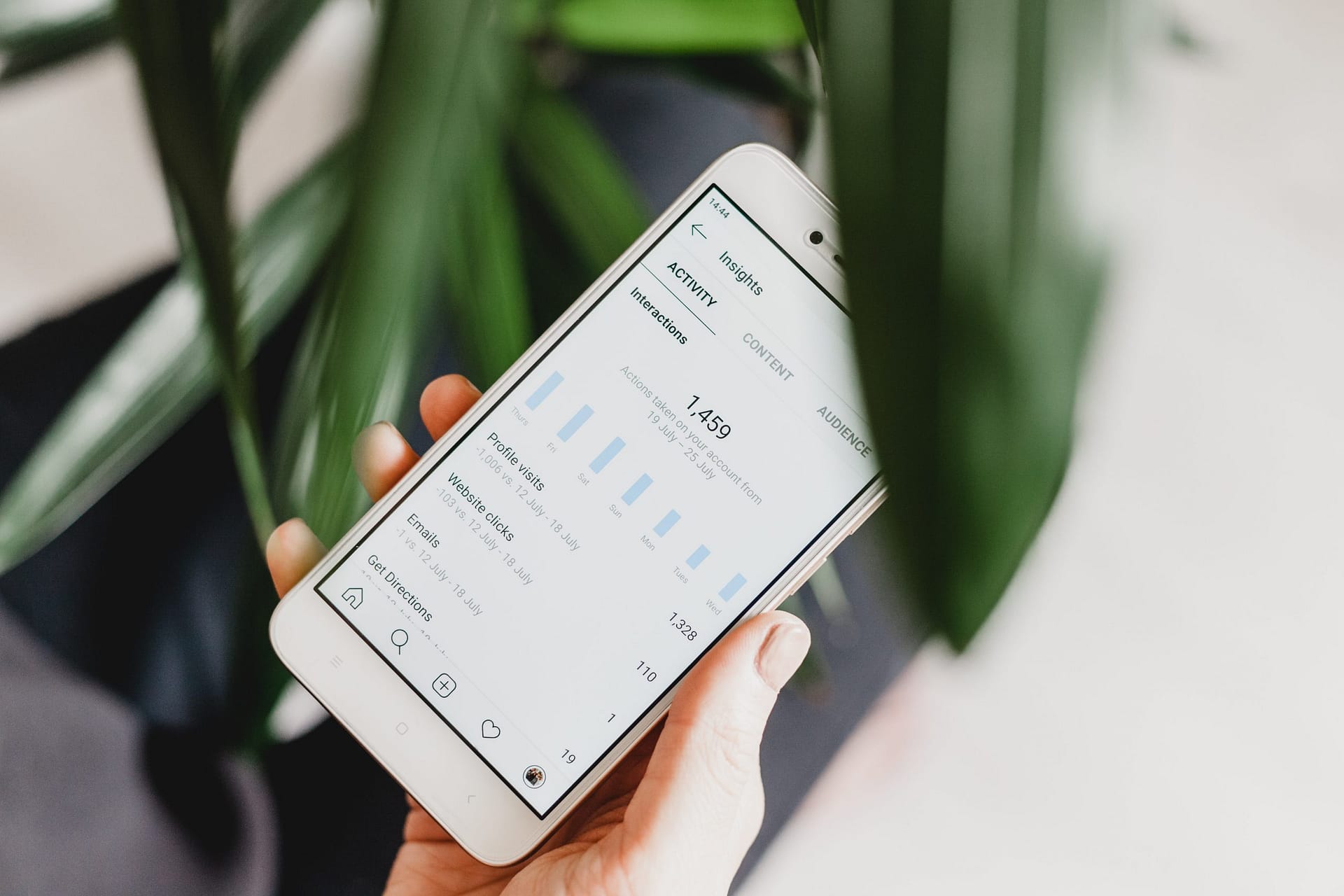 03 Mar

Why every business needs an Instagram marketing strategy

Developing an Instagram Marketing Strategy has been pivotal in marketing goals for many businesses, brands, and celebrities. This strategy serves as a "go-to" plan for everything Instagram.

Millions of businesses are using Instagram to garner additional marketing exposure. At the time of this article, Instagram now has over 1 billion users, and has surpassed Facebook in popularity. The average Instagram user spends at least 53 minutes a day on the platform every day.

With these types of statistics, Instagram is perfect for garnering additional exposure for your brand without spending tens of thousands of dollars in advertising spend.

In short, here's why Instagram is a potential marketing gold mine for your business.
What are the Benefits of an Instagram Marketing Strategy?
Having an Instagram marketing strategy can benefit your business a number of ways. First, it creates a unified vision of success, getting everyone from your team on the same page. Having a strategy will stop you from blindly guessing what works for your brand, and will give you concrete steps to move forward.
Additionally, a professionally developed strategy deck can be easily passed to your team members or employees for implementation. The direction is clear, to be carried out by the most relevant party.
Your Instagram Marketing Strategy Will Help You…
An Instagram marketing strategy is only as good as your execution. That said, your Instagram marketing strategy can be the linchpin in your marketing strategy to accomplish a number of key marketing initiatives. 
Depending on your Instagram marketing strategy you could…
Gain Mass Attention from your Potential Customers:
Your potential customers are obsessed with Instagram. It's now arguably the most popular social media platform alongside Facebook.
Users have made Instagram their "go-to" platform, so this is where you can expect to find them.
Your Instagram marketing strategy can be the tool you use to drive customers through your marketing funnel by first generating mass attention. This may mean having your content go viral, or creating an engaged community of fans.
Attract Endorsements from People Your Customers Trust:
Instagram influencers are widely available to promote your brand products and create endorsements/recommendations for your products. This exposure is priceless. You can use influencer content for exposure to a new audience, or repost the content to show active endorsements and testimonials for your brand.
On average Influencer Marketing generates as much as 11X banner ad ROI according to convince and convert.
Give You Ample Opportunities for Product Awareness.
Instagram is a terrific platform to build trust and educate around your offerings. It's what marketers call a "top of the funnel" subscribers. Generating long-term sales first requires the acknowledgment of your company and offerings. And Instagram is a fantastic tool to gain new subscribers and "top of the funnel" leads (that are just getting introduced to you).
You wouldn't expect someone to marry you on a first date, so don't expect a follower to buy from you, shortly after following your Instagram account. There is a certain period of "courtship" where the potential customer goes down a funnel of awareness to product consideration, then to purchase.
Knowing how to use Instagram to drive product awareness and eventually convert those new fans into sales is a key part of your Instagram marketing strategy.
What's so great about Instagram for sales?
Most potential customers will look at your Instagram account for an accurate feel for how you do business and what you represent.
Before people purchase from you, they search for your Instagram profile to see if you're legitimate and credible. They're looking to see your gallery and whether or not what you say in your emails and website is congruent with your Instagram page. Buyers love to see what you represent and check out what you have to offer.
This alone is a fantastic opportunity to plant the right information into your feed to help them make a decision to purchase from you. Most people will research a brand on Instagram before they decide to make a purchase. True fact. This builds trust with your followers and potential customers. That way when you ask for the sale later, it will come more naturally.
Instagram leaves ample opportunity for brands and businesses to market themselves effectively on the platform. Especially with all of the platform's capabilities including video, short-lived stories, photos, and posts with embedded shopping features.
Finally, your Instagram marketing strategy should create an accurate representation of your product or service as well as your company culture. 
What is an Instagram Marketing Strategy?
An Instagram Marketing Strategy is a document that identifies a plan of how a brand can use the platform to market a product or service.
Do you have a social media strategy? My guess is… probably! And if you don't, you should develop one pronto. Have you heard the tried-and-true phrase "if you don't write down your goals, you won't achieve them"? There are studies that have been done proving that people that write down their goals are more likely to achieve them and will make 2x-10x as much money. It's because they have them in mind and a plan for their attainment.
If you have a social media strategy, you should also have a strategy specific just for Instagram. With Instagram being the most popular of social media, it has the most potential for marketing your business. It definitely deserves its own strategy deck.
What are the Core Components of an Instagram Marketing Strategy?
A well-planned Instagram Marketing Strategy will…
1. Identify Unique Opportunities to Leverage Your Strengths.
The strategy should addresses your strengths and weaknesses on the platform while identifying your unique opportunities to leverage them. It's important to know what you have in spades, where to place your attention and how to win.
Every Instagram Marketing Strategy is unique based on what assets and resources you have available.
2. Optimize Your Instagram Account for Market Awareness.
Your Instagram marketing strategy should create a plan to optimize your account and content to raise awareness for your brand, as well as products and services. Having thousands of followers is great—only if you know how to move them through your marketing funnel.
3. Offer Specific Steps to Grow Your Following, Relevant to Your Business.
An Instagram marketing strategy should identify specific tactical steps to grow your following. There are a number of ways to effectively grow a following on Instagram. Your Instagram Marketing Strategy should address the best methods for your business based on what assets and resources you have available.
4. Provide Relevant, Tactical Recommendations.
Your strategy should include relevant and up-to-date tactical recommendations to increase the performance of your Instagram profile. It's important that these recommendations also take into account Instagram's current algorithmic updates.
5. Identify Opportunities You May Have Overlooked.
A good Instagram marketing strategy should identify any growth, community, brand awareness and marketing opportunities, that your brand may have overlooked (relevant to Instagram).
6. Incorporate Overarching Marketing Elements.
Instagram marketing isn't just about Instagram. Creating brand awareness on the wildly popular social media platform is the most effective with the inclusion of many other elements of marketing.
An effective strategy may include elements of branding, content marketing, community management, growth hacking, creative direction, customer experience flow, digital marketing, and more.
7. Consider Instagram-Specific Market Trends.
It's not enough to make on-brand, beautiful content for Instagram. Your Instagram content (both visual and written) must also sync up with popular content trends to gain market popularity. Many brands create well-produced creative, that just doesn't win market preferences and trends. It's important to create content that overlaps with the different types of content that tend to perform well on Instagram, and that users prefer.
If by now, your inner social media nerd is geeking out and you want help building out your strategy— then head over here and apply to work with me on your Instagram Marketing Strategy.
Do you have an Instagram marketing strategy? If not, find out why your brand needs one today.